Restaurant Assistant Manager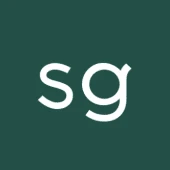 Sweetgreen
Administration
Austin, TX, USA
Posted on Thursday, November 2, 2023
Our Restaurant Managers (Assistant Coaches) lead our team members!
We call our Assistant Managers, Assistant Coaches. They are our most valuable ingredient - the heart of our business, the face of our brand, and what truly make the sweetgreen experience special and unique. Coaches help drive sweetgreen's values within the stores - creating a family environment where all feel welcome to enjoy a healthy meal together. We are looking for happy, humble, and hard-working people to join our growing team.
We strive to create amazing experiences - not only for our guests, but also our employees.

What you'll do:

Every great team is led by a great leader. You lead enthusiastically, with a focus on exceptional customer service and results. Your responsibilities include everything from mentoring team members to managing all front and back of house operations to architecting the ultimate customer experience. You are a quick thinker, a problem solver, a skilled communicator and a world-class motivator.

You must be able to perform the following job duties satisfactorily, with or without a reasonable accommodation.

Leading by example and being a role model for the standards and behaviors consistent with sweetgreen's core values and culture.

Proactively attracting, identifying, and hiring team members that embody the sweetgreen profile and have the ability to grow within the organization.

Successfully and consistently communicating team wins, priorities, best practices and operational changes to deliver brilliant execution.

Connecting with the local community by executing sweetgreen's local marketing and community involvement initiatives.

Serving as a role model for high quality, hands on, floor management - including effective deployment of labor to maximize throughput.

Delivering store sales and financial objectives by removing any barriers to success.

Scheduling daily labor requirements that meet the needs of the business and provide great customer service experiences

Ensuring that food safety and security standards are met and adhered to consistently.

Maintaining food service and production levels by leading strong BOH and FOH execution.

Addressing performance issues quickly and respectfully by coaching, counseling, and managing any conflicts.

Contributing ideas, thoughts, and solutions that result in increased productivity, higher retention, and improved operations.

What you've got:
3+ years' in a restaurant management role

Experience in fast casual restaurant chains (preferred)

Managed and developed 25+ team members per shift

A passion for food and restaurant operations

Desire to make an impact on customers and team members.

A can-do work ethic and the ability to take initiative on projects.

Ability to lead, motivate, and build an efficient team in a fast pace environment. ● Ability to champion a strong understanding and appreciation of local and organic products, and reinforce this understanding to their team.

Belief in and passion for the sweetlife and sweetgreen's core values.

Strong leadership behaviors, approachability, and a reputation as role model.

sweetgreen DNA:

Coachable: actively looks for feedback to grow and improve

Self-starters: takes initiative, thinks of the big picture, relays store needs and communicates with the team

Customer service-oriented: Passion for the guest experience, service driven

Innovative: utilizes and designs business processes with the customer, community and company in mind

Passionate about real food: appreciation for the greater mission of farm-to-table foods ○ High-energy, and thrive in a fast-paced environment


About our sweetlife:
Competitive base salary + 15% bonus potential

Medical, dental + vision insurance plans to suit your and your family's needs

Paid Vacation + Wellness time

401k program

Paid family leave; we believe in fully supporting new parents

Complimentary greens

Free sweetgreen swag

An opportunity to make a real impact on the people around you, both by growing them and by connecting them to real food

A collaborative team of people who live our core values and have your back

A clear career path with opportunities for development, both personally and professionally
About Us:

sweetgreen is on a mission to build healthier communities by connecting people to real food. We passionately believe that real food should be convenient and accessible to everyone. Every day in each sweetgreen, our 3,500 team members make food from scratch, using fresh ingredients and produce delivered that morning. And in our local communities, we're committed to leaving people better than we found them. We're in the business of feeding people, and we're out to change what that means
Salary range for this role:
Starting salary range based on experience
sweetgreen provides equal opportunities for everyone that works for us and everyone that applies to join our team, without regard to sex or gender, gender identity, gender expression, age, race, religious creed, color, national origin, ancestry, pregnancy, physical or mental disability, medical condition, genetic information, marital status, sexual orientation, any service, past, present, or future, in the uniformed services of the United States (military or veteran status), or any other consideration protected by federal, state, or local law.
California residents: Review our applicant privacy notice HERE.
sweetgreen participates in the federal government's

E

-

Verify

program to determine employment eligibility. To learn more about the

E

-

Verify

program, please click here.