Director, Total Rewards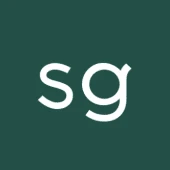 Sweetgreen
Software Engineering
Los Angeles, CA, USA
Posted on Friday, October 27, 2023
As the Director of Total Rewards at sweetgreen, you'll play a pivotal role in shaping and executing comprehensive compensation and benefits strategies that harmonize with our company's mission, values, and business objectives. You'll lead a dedicated team responsible for crafting, implementing, and overseeing compensation and benefits programs aimed at attracting, retaining, and incentivizing a high-achieving workforce, spanning both our hourly and corporate team members. This role is expected to be in our LA office four days a week.
Key Responsibilities:
Compensation Strategy:
Lead the development and execution of a robust compensation strategy, ensuring market competitiveness for all roles, while considering geographical nuances and industry benchmarks.
Collaborate seamlessly with our People and Finance teams to conceive and put into action competitive salary structures, incentive plans, and recognition programs for all staff.
Regularly scrutinize compensation data to safeguard internal equity and alignment with our compensation philosophy.
Executive Compensation Focus:
Elevate our executive compensation strategies to attract and retain top-tier leadership talent.
Collaborate closely with the leadership team to design and implement executive compensation packages that align with our business goals.
Benefits Administration:
Oversee the administration of employee benefits, covering health insurance, retirement plans, paid time off, and wellness programs, guaranteeing a consistent experience across all locations and departments.
Conduct ongoing evaluations of benefits effectiveness and relevance, offering recommendations for improvements based on employee feedback and market dynamics.
Compliance and Regulatory Matters:
Ensure full compliance of all compensation and benefits programs with relevant federal, state, and local regulations, including wage and hour laws, ERISA, and ACA.
Stay abreast of legislative changes and market trends to ensure sweetgreen maintains its status as a competitive employer.
Data Analysis and Reporting:
Harness the power of data analytics and metrics to evaluate the performance and impact of compensation and benefits initiatives, delivering insights and recommendations to senior leadership.
Develop and maintain regular reports on compensation trends, benefits utilization, and cost analysis to inform decision-making.
Employee Communication and Education:
Collaborate closely with the Learning & Development team to craft engaging and informative materials that effectively communicate compensation and benefits offerings to employees.
Conduct regular training sessions for managers and employees, fostering a deep understanding and appreciation of the total rewards package.
HR Technology and Systems:
Forge a strong partnership with the HRIS team to guarantee the accurate management of compensation and benefits data within our HR systems.
Play an active role in the selection and implementation of cutting-edge HR technologies that enhance the overall employee experience and streamline processes.
Desired Experience:
Bachelor's degree in Human Resources, Business Administration, or a related field. A Master's degree is a plus.
9+ years of progressive experience in compensation and benefits management, showcasing a track record of designing and implementing successful programs for a diverse employee population.
Profound knowledge of federal, state, and local regulations related to compensation and benefits.
Proficiency in data analysis and reporting, with a knack for drawing actionable insights from complex datasets.
Exceptional communication skills, both written and verbal, with the ability to present complex information clearly and persuasively.
A strategic thinker with a customer-centric approach and a fervor for enriching the employee experience.
Strong leadership and team management skills, with the ability to motivate and mentor a diverse team of compensation and benefits professionals.
Experience working with UKG Core and modern compensation management software is preferred.
Joining the sweetgreen team as a Director, Total Rewards, you will have the opportunity to make a significant impact on our company's growth and success, ensuring that our compensation and benefits programs remain competitive and contribute to the overall well-being and satisfaction of our employees nationwide. If you are passionate about building a diverse and inclusive workforce and are excited about the sweetgreen mission, we invite you to apply and be a part of our journey to connect people to real food and a better workplace experience.
What you'll get:
Competitive pay + bonus plan based on performance
Health, dental + vision insurance
401k
Flexible PTO, because we respect the need for work/life harmony
An opportunity to make a real impact on the people around you, both by growing them and by connecting them to real food
To live the sweetlife and celebrate your passion + purpose
A clear career path with opportunities for development, both personally and professionally
Free sweetgreen swag
Complimentary sweetgreen
Come join the sweetlife!
About sweetgreen
Sweetgreen is on a mission to build healthier communities by connecting people to real food. We passionately believe that real food should be convenient and accessible to everyone. Every day in each sweetgreen, our 5500+ team members make food from scratch, using fresh ingredients and produce delivered that morning. And in our local communities, we're committed to leaving people better than we found them. We're in the business of feeding people, and we're out to change what that means. Our teams are our most valuable ingredient - the heart of our company, the face of our brand, and what truly makes the sweetgreen experience special and unique.
Salary range for this role:
Starting salary range based on experience
sweetgreen provides equal opportunities for everyone that works for us and everyone that applies to join our team, without regard to sex or gender, gender identity, gender expression, age, race, religious creed, color, national origin, ancestry, pregnancy, physical or mental disability, medical condition, genetic information, marital status, sexual orientation, any service, past, present, or future, in the uniformed services of the United States (military or veteran status), or any other consideration protected by federal, state, or local law.
California residents: Review our applicant privacy notice HERE.
sweetgreen participates in the federal government's

E

-

Verify

program to determine employment eligibility. To learn more about the

E

-

Verify

program, please click here.