Senior Manager, Compensation and Benefits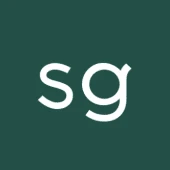 Sweetgreen
Accounting & Finance
Los Angeles, CA, USA
Posted on Thursday, July 20, 2023
We're seeking a Benefits Administrator to join our sweetgreen family and play a pivotal role in designing and managing our group benefits programs. As the Benefits Administrator, you'll be the mastermind behind our group health, dental, vision, disability, life insurance, and retirement plans. Your passion for delivering exceptional customer service and your creative approach to crafting quality benefits plans will impact the well-being of our team members. In this role, you'll work closely with a supportive team of fellow sweetgreen enthusiasts, fostering a collaborative environment that encourages everyone's growth and success.
You will:
Immerse yourself in researching employee benefits plans and vendors to discover the best value options for our team members.
Innovate and implement new benefits programs that cater to our sweetgreen community's evolving needs.
Collaborate with vendors and administrators to negotiate the best plans, options, and rates that align with our commitment to our team's happiness.
Be the go-to person for plan vendors and third-party administrators, ensuring seamless communication and efficient administration.
Streamline processes and enhance efficiency to provide cost-effective and top-notch benefits services.
Maintain clear and concise administrative procedures for our benefits processes, ensuring a smooth experience for our team members.
Keep a keen eye on compliance with government regulations, ensuring accurate reporting and adherence to all requirements.
Take the lead in managing daily benefits processing, handling enrollments, changes, claims, and other vital aspects.
Maintain organized employee benefits files and update payroll records accordingly.
Oversee the accurate processing of monthly billings and administrative fees, working with the team to ensure everything runs like clockwork.
Conduct audits to ensure the accuracy and excellence of our benefits services, continuously striving for improvement.
Analyze and evaluate the effectiveness, cost, and utilization of our benefits programs, making data-driven recommendations for sweetgreen's growth.
Stay up-to-date on industry trends and complete benefits surveys to gather valuable insights for future enhancements.
Implement customer service support tools to enhance understanding and appreciation of our comprehensive benefits package.
Craft engaging materials for benefits orientations, open enrollment, and summary plan descriptions, ensuring our team members have all the information they need.
Provide training and support to our dedicated group benefits associates, home office team, and field staff.
Desired Qualifications:
Embrace technology and demonstrate proficiency in using Microsoft/Google products like PowerPoint/Slides and Excel/Sheets.
Experience with HRIS and benefits databases, preferably with knowledge of UKG or similar systems.
Strong project and team management skills to lead and inspire your colleagues.
Thrive in a collaborative team environment, working together to achieve shared goals.
Organizational whiz who can manage multiple complex projects under tight deadlines.
Analytical mindset and a deep understanding of plan designs to make informed decisions.
Confidently evaluate and assess proposals (RFPs) to ensure we get the best solutions for our team.
Knowledgeable about benefits contract language and well-versed in federal and state regulations impacting employee benefits programs (ACA, ERISA, COBRA, FMLA, ADA, Section 125, workers' compensation, Medicare, OBRA, Social Security, and DOL requirements).
Excellent communication skills to convey information effectively.
Education and Experience:
A Bachelor's degree in human resource management or a related field, paired with two to five years of experience in benefits or employee benefits administration at a small to medium-sized company.
What you'll get:
Competitive pay + bonus plan based on performance
Health, dental + vision insurance
401k
Flexible PTO, because we respect the need for work/life harmony
An opportunity to make a real impact on the people around you, both by growing them and by connecting them to real food
To live the sweetlife and celebrate your passion + purpose
A clear career path with opportunities for development, both personally and professionally
Free sweetgreen swag
Complimentary sweetgreen
Come join the sweetlife!
About sweetgreen
Sweetgreen is on a mission to build healthier communities by connecting people to real food. We passionately believe that real food should be convenient and accessible to everyone. Every day in each sweetgreen, our 5500+ team members make food from scratch, using fresh ingredients and produce delivered that morning. And in our local communities, we're committed to leaving people better than we found them. We're in the business of feeding people, and we're out to change what that means. Our teams are our most valuable ingredient - the heart of our company, the face of our brand, and what truly makes the sweetgreen experience special and unique.
Salary range for this role:
Starting salary range based on experience
sweetgreen provides equal opportunities for everyone that works for us and everyone that applies to join our team, without regard to sex or gender, gender identity, gender expression, age, race, religious creed, color, national origin, ancestry, pregnancy, physical or mental disability, medical condition, genetic information, marital status, sexual orientation, any service, past, present, or future, in the uniformed services of the United States (military or veteran status), or any other consideration protected by federal, state, or local law.
sweetgreen participates in the federal government's

E

-

Verify

program to determine employment eligibility. To learn more about the

E

-

Verify

program, please click here.