Creative Project Manager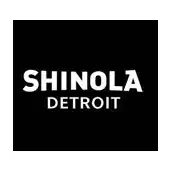 Shinola
Operations
Detroit, MI, USA
Posted on Saturday, July 29, 2023
Position Type: Full-time Salary
Location: Detroit, Michigan (Required) - 4 days onsite, 1 day remote
Reports to: Marketing Creative Operations Director
About us
At Shinola, we make beautiful, enduring, handcrafted goods that are built to be lived in, worn out, and well loved. Our thoughtful craftsmanship, timeless design and spirited stories inspire our customers to live well, with confidence & joy—in a style that is uniquely their own! Because we are a growing and evolving company, each employee is a key stakeholder, making decisions every day that directly impact our overall vision and direction. At Shinola, you'll have the opportunity to make a significant contribution at the start of what we believe will become an iconic American brand.
Job Summary
The Creative Project Manager will work closely with the Marketing Creative Operations Director in the areas of project management, resourcing and production. Work with the creative team to coordinate day-to-day department creative efforts with the goal of creating an environment where creativity can thrive.The creative manager will be a key function of the Shinola Brand. You will work alongside the creative team, creative production, and work closely with other cross-functional departments to connect all functions for creative execution. 1/3 Project Manager, 1/3 Producer, 1/3 Calendar and Logistical mastermind. As part of an interdisciplinary team responsible for the branded look, feel and content creation for the brand, you will be integral in the support of the creation of world class designs that inspire people and invite them into our world through beauty, craft and creativity.
Key Responsibilities
Project Management
Provides overall support to creative team and Marketing/Creative Operations Director
Track inbound requests and updates in Asana to ensure all executions are proceeding in a timely fashion and cascade approvals out to needed parties. Provide weekly tracking updates to all stakeholders and work to solve bottlenecks.
Holds briefing sessions for marketing/social/packaging/wholesale/corporate projects and inputs brief and jobs into project tracking software (Asana)
Develops workback schedule and assigns proper tasks/dates in Asana for trackability
Manages key dates including briefs, creative internals, revisions, and takes the project to creative completion.
Keeps track of workloads for creative team
Establish process for multiple project platform's that come through the creative team
Develops an understanding of the personnel, skillsets, and workload of the Creative team
Participates in creative team meetings as needed
Conducts regular communication with Marketing/Creative Ops Director and Art Director to receive updates, priorities, and direction
Creates "hot list" of projects for that week to keep teams up to date
Sets up systems to acquaint new creative and freelancers with brand procedures
Assists in cultivating a desirable atmosphere in order to enable creative teams to work to the best of their abilities
Captures meeting notes and next steps and distributes to all stakeholders within 24 hours of meeting
Production:
Supports creative team on photoshoots by managing daily logistics and assist Marketing/Creative Ops Director with pre-production tasks
Assists in procuring permits and managing fees associate with locations for shoots when needed
Resourcing
Collaborates with Marketing/Creative Ops Director to determine prioritizing of workflow through the creative department and helps ensure deadlines are met
Administrative
Code vendor invoices for payment to Accounts Payable
Holds weekly status meeting with Creative Team
Captures meeting notes and next steps and distributes to all stake holders withing 24 hours of meeting
Qualifications
College Degree in communications, marketing, business or related field
5-10 years brand/agency experience
Extensive knowledge of Asana and Miro – 3-5 years experience
Excellent communication skills both written and verbal
Attention to detail and is able to sense potential roadblocks and mitigate
Extremely organized and willing to develop and author their own tools for success
A passion for culture, lifestyle, art and design and the Detroit community
A positive approach to your work and those around you
You thrive in a fast-paced environment, work within tight deadlines, adjust to changes in priorities and balance short term needs with long-term strategic initiatives.
Sampling of Total Rewards Program:
Compensation type: Salary
Compensation:

Compensation can be negotiated based on previous experience & qualifications
STIP (short-term incentive plan) eligibility

Paid Time-off:

10 Corporate Holidays
15 Vacation days (accrued)
2 Volunteer days

Benefits:

Medical, dental & vision - click here to view our full package!
401k with company match
Employee assistance program
Pet Insurance
Merchandise discounts
Complimentary employee watch
Hiring Overview:
HR Phone Screening - 30 minutes via Microsoft Teams (camera off)
Technical Interview with Director of Creative Services - 1 hour via Microsoft Teams (camera on)
Technical Interview with Digital Performance Lead - 1 hour via Microsoft Teams (camera on)
Final Interview with Vice President of Marketing- 1 hour via Microsoft Teams (camera on)
*The general hiring process can be found above, however Shinola reserves the right to change the process as needed.
At Shinola, we're committed to growing and empowering an inclusive community within our company and industry. This is why we hire and cultivate diverse teams of the best and brightest from all backgrounds, experiences, and perspectives across our organization. Research shows that oftentimes women and other minority groups only apply to open roles if they meet 100% of the listed criteria. Shinola encourages everyone to apply for our available positions, even if they don't necessarily check every box on the job description.

This job description is not designed to cover or contain a comprehensive listing of activities, duties or responsibilities that are required of the employee. Duties, responsibilities and activities may change or new ones may be assigned.

This job description does not constitute a contract of employment and Shinola may exercise its employment-at-will rights at any time.
#LI-AC1