Electrical Harness Engineer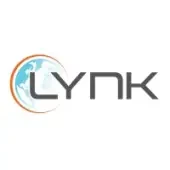 Lynk Global
Other Engineering
Falls Church, VA, USA
Posted on Wednesday, April 28, 2021
Job Summary:
As an Electrical Harness Engineer at Lynk, you will be integrating many different components in the world of electronics and RF hardware and software. You will participate in the design, implementation, optimization and enhancement of our satellite bus and communications payload. Working with other engineers, you will design, fabricate, and test wiring harnesses that integrate of the components in our satellites and participate in the iterative design and test of our satellite bus. In addition to the electrical aspects, you will contribute to the mechanical design considerations of the harness, such as shielding, connectorization, mass and ease of assembly.
If you enjoy the challenge of wearing many hats and have a track record of creative thinking to solve unconventional problems, then we look forward to meeting you!
Core Responsibilities:
The Electrical Harness Engineer will design primarily at the wiring harness schematic and routing level, integrating spacecraft (power, data processing, attitude control, and T&C) and communications payload (RF, data processing) systems, and sometimes writing software in support of testing. Specific tasks include:
Design complex harnesses to integrate electrical components/subsystems in Lynk satellites
Work with other engineers to identify and document harness and connection requirements, including shielding and grounding requirements, and mass tracking of the harness
Collaborate with mechanical engineers to identify harness routing paths and mounting locations
Create and maintain a master list of component connections
Design and maintain schematic level harness drawings
Support fabrication, troubleshooting, and testing of harnesses and electrical subsystems
Participate in harness installation in Lynk satellites
Develop and execute manual and automated tests of component connections
Create ICDs and other technical documentation as required
Design harness boards and jigs as required
Participate in design reviews.
Selection of cable types, connector types (where not driven by vendor interfaces) and harness materials
Perform and document failure analyses on problem areas and as the result of testing.
Support spacecraft payload integration, testing, and delivery to launch and/or spacecraft bus partners/vendors.
Qualifications:
A Bachelor's degree (or better) in Electrical Engineering.
5+ years of electrical engineering experience.
Hands-on experience designing, fabricating, and/or testing wiring harnesses, preferably for space applications.
Ability to generate schematics and read and understand datasheets for electronic components.
Working knowledge of electronic components and test equipment.
Programming Proficiency in one or more programming languages is highly desired (e.g., C++, C, Python, MATLAB, etc.).
Must be good with computers; Fluent in Linux, Windows, and Mac OSX; Very capable with Microsoft Office (Excel, Project, PowerPoint, Word).
Must have good communication skills and be able to work independently as well as in a team environment.