Chief Telecom Engineer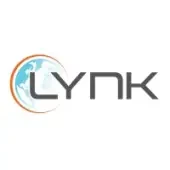 Lynk Global
Falls Church, VA, USA
Posted on Saturday, April 24, 2021
Job Summary:
As the Chief Telecom Engineer at Lynk you will be directing (and helping to build) a team of developers and implementation personnel implementing the Lynk Satellite GSM/LTE
Network. As a small company, the Chief Engineer will be expected to take a hands-on roll as well. The position reports to the CTO and will be expected to provide status reports on progress and identify additional requirements and resources identified. You will be responsible for the Telecom software stack roadmap as well as the productivity of the Lynk Telecom Software Team (DevOps).
If you enjoy the challenge of wearing many hats and have a track record of creative thinking to solve unconventional problems, then we look forward to meeting you!
Core Responsibilities:
As a Chief Telecom Engineer your core responsibilities are as follows.
Manage and build a team of telecommunications software engineers to implement the Lynk 3GPP NTN network.
Continue to enhance and design the telecom network architecture of the Lynk 3GPP Network.
Develop and implement the Telecom software stack roadmap, and coordinate technology demonstrations of telecom software stack features on Lynk satellite and ground network infrastructure.
Evaluate telecommunications stacks available from vendors in industry that might be leveraged in the Lynk 3GPP NTN.
Coordinate and manage Lynk's involvement and participation in 3GPP working groups/activities to inform future 3GPP NTN standards.
Qualifications:
The Chief Telecom Engineer will have in depth knowledge of 3GPP (e.g. 2G, 4G, 5G) standards, architecture, signaling interfaces, system provisioning and configuration. The ideal candidate will have worked for a telecom stack developer/vendor in a hands-on position with exposure to all aspects of the system. Experience with billing systems and the technical aspects of interfacing to roaming partners is highly desired. Exposure to call and data processing software, hardware and testing is also a plus. Ideal candidate will have 10+ years in the industry.
A Bachelor's or master's degree in engineering with 10+ years of related experience required.
In-depth knowledge of wireless communication systems (GSM, LTE, NBIOT, 5G NR, etc.), preferably with a telecom equipment or protocol stack vendor.
Knowledge of all aspects of the network

Signaling software Network management software design and testing
Configuration management HW and SW
System Provisioning
Billing and roamer interface

Hands on experience with Mobile Network operations.
Experience with a Mobile Network Operator is a plus.
Management skills and experience.