Senior Mechanical Engineer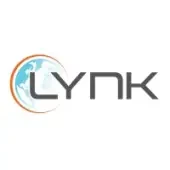 Lynk Global
Falls Church, VA, USA
Posted on Saturday, January 16, 2021
Job Summary:
As Senior Mechanical Engineer at Lynk, you will be responsible for the analysis, design, build, and enhancement of the mechanical systems associated with our nanosatellite communications payloads, satellites, testbeds, testing equipment, etc. Some work products will include mechanical models of space and ground systems in CAD software (e.g., Solidworks), thermal analysis, structural analysis, vibration analysis, and finite element analysis to support critical system trades. In addition to design, you will also be responsible for integration and testing support of critical hardware systems such as spacecraft mechanical, structural, and electrical subsystems. While mechanically focused, your role will involve working closely with the Electrical, RF, Software, and Systems teams at the company.
If you enjoy the challenge of wearing many hats and have a track record of creative thinking to solve unconventional problems, then we look forward to meeting you!
Core Responsibilities:
Because Lynk is a small company, the Senior Mechanical Engineer will be responsible for Mechanical and Thermal engineering work.
Leading design and modeling of spacecraft/payload hardware (also some equipment for use on the ground and in the lab) using Solidworks.
Developing materials and structural (e.g., vibration) analyses of space hardware.
Performing thermal analyses of components and the entire system in all operational modes.
Interface with systems, harness, software, and electrical/RF engineering teams to inform spacecraft/payload mechanical design and layout.
Support spacecraft/payload integration, testing, delivery to launch, and spacecraft bus partners/vendors.
Designing and planning mechanical testing configurations on the ground when testing payload communications performance both in-lab and in-orbit (this has more mechanical aspects than you might think)
Bench level mechatronics work including testing, integration, assembly, and prototyping of electronic/mechanical hardware
Support the development and maintenance of technical documentation for payload/spacecraft design and development.
Must be able to work independently and in a team environment.
Qualifications:
A Bachelor's degree (or above) in Mechanical Engineering or Aerospace Engineering (Electrical Engineering or Physics may also apply).
Experience working on projects doing design, integration, or test of space hardware.
Experience with manufacturing and fabrication methods/tools. Machine shop experience is highly desired.
Experienced and highly proficient in 3D CAD software, ideally Solidworks, 3D printing.
Experienced performing thermal analyses of individual components and integrated systems with tools such as Thermal Desktop.
Hands-on experience with integrating hardware/electronics is desired.
Must be good with computers. Fluent in Windows or Mac OSX; Proficient with Microsoft Office (Excel, Project, PowerPoint, Word).