Engineering Internship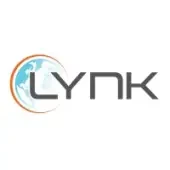 Lynk Global
Falls Church, VA, USA
Posted on Saturday, May 14, 2022
Join Us to Help Connect the World!
We are hiring Interns for the Summer of 2023 across the following disciplines: mechanical engineering, aerospace engineering, computer science, electrical engineering, and RF engineering.
If you have a particular focus in telecommunications, software-defined radio, robotics, and/or space systems, we'd love to hear from you!
Internships.
Our internship program provides students the opportunity to work on real engineering projects related to the development, fabrication, test, and operation of small satellite telecommunications systems in low earth orbit. Interns interface directly with our full-time engineers to provide critical contribution to project goals in the fields of mechanical design, spacecraft propulsion, flight controls, electronics, RF engineering, robotics, avionics, flight software, and systems engineering. This is not an ordinary "internship". The responsibility given to you will mirror that of our full-time engineers and will be critical contributions to each project you work on.
Qualifications.
The qualifications for Lynk Interns are:
Currently enrolled in a STEM- related field.
Strong interpersonal skills and ability to work effectively in a team environment, accomplishing tasks with limited resources at a rapid pace.
Proficiency skill level using Windows and Linux OS, and proficiency with some other technical software package or programming language.
Hands-on experience with lab research, engineering project teams, or prior relevant internship or work experience.