Senior Mechanical Engineer (Rotating Equipment) - Projects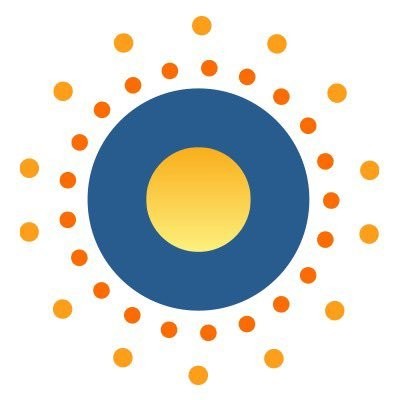 Heliogen
Other Engineering
Houston, TX, USA
Posted on Tuesday, May 23, 2023
Heliogen is a renewable energy technology company focused on decarbonizing industry and empowering a sustainable civilization. Powered by AI, computer vision, and robotics, Heliogen's concentrating solar thermal solutions turn sunlight into heat, steam, power or green hydrogen fuel to help industries such as mining, cement, steel, and transportation transition to clean energy. For ambitious business and technology professionals seeking to have a meaningful impact on climate change and the health of humanity and our planet, Heliogen offers the opportunity to address global challenges through collaboration with a world-class, dynamic team of forward-thinking leaders.
About this role:
The Mechanical Engineer (Rotating Equipment) will play an integral part of the projects team to support the design of Heliogen's facilities. You will work with the Engineering and Projects teams to design a functional and optimized operating facility.
This is a hybrid role that will require 2 - 3 days in our Houston, TX as well as occasional travel to our project sites.
In this role, you will:
Broadly, the mechanical engineer (rotating) will work independently and collaborate with engineering firms to design a functional and optimized operating facility. Specific activities may include:
Oversees activities pertaining to rotating mechanical equipment through the full life cycle of a project, with emphasis on early stage and conceptual project development
Prepares equipment or work specifications, material requisition, bid evaluations, and award recommendations for rotating equipment.
Conducts reviews of vendor drawings, calculations, and other documentation.
Interface with other discipline engineers to develop interdisciplinary drawings and specifications.
Coordinates rotating equipment engineering work between different engineering groups, clients, suppliers, and contractors.
Design scoping and value engineering opportunities.
Site visits may be required (~25% of time)
What's essential:
BS in Mechanical Engineering
7 – 10 years' experience preparing and checking the design of rotating equipment.
In depth knowledge of rotating equipment (pumps, compressors, turbines, electric motors, etc.)
Experienced with industry or regulatory codes and standards and design criteria pertinent to rotating mechanical equipment such as ASME codes and API standards (esp. API 610, 617, 618).
Experienced with field operation, installation, and commissioning activities for rotating equipment.
Communicate effectively with the project engineering team, project stakeholders, including customers.
Proactively resolve any discrepancies in design requirement and able to meet the project schedule
Excellent technical and analytical skills, familiar with industrial site design.
Strong interpersonal and creative skills
Proven ability to provide rotating mechanical engineering support for large projects
Desirable:
Professional Engineering license
Experience in power, oil & gas, or industrial projects
Previous experience with concentrating solar energy processes
Experience at an operating industrial facility
Heliogen was created at Idealab, the leading technology incubator, and became a public company (NYSE: HLGN) in December 2021. For more information about Heliogen, please visit heliogen.com.