Kids Camp Counselor (Summer 2024)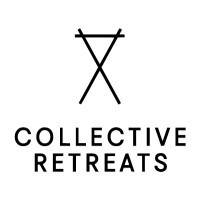 Collective Retreats
Legal
Grant, MI, USA
Posted on Saturday, November 18, 2023
Overview: Collective Retreats
Life, above all, is meant to be a powerful experience lived to the utmost, enjoyed and shared with others. We believe that we have the opportunity to create something unique and better that connects us to each other and our surroundings. Come be part of our Collective Good!
Collective Retreats is a new, meaningful, way to travel. As the only international hospitality company that is a certified B Corp, Collected Retreats is committed to reshaping the luxury travel experience. We have a passion for the craft of hospitality and a shared appreciation for exploration, adventure, innovation and the outdoors,
Collective Beliefs: A Life in Service to Others | The Power of Experiences | Happiness in Simplicity | Connection is Rare & Wonderful
Collective Qualities: Empathy | Courage | Honesty & Integrity | Humility & Optimism | Innovation & Continuous Improvement
Overview Role:
We are seeking an enthusiastic and caring Kids Counselor to engage and create unique and memorable moments for our young guests daily. You will oversee the same group of young guests between the ages of three and twelve for a week at a time, over the course of eight weeks. You will follow a schedule of activities daily and ensure the young guests feel safe, cared for and are enjoying their time on the Ranch.
The ideal candidate is experienced in child care, babysitting, or has previously worked in a camp setting.. This person is also highly organized and dependable, approachable, self-motivated, and passionate about children and outdoor adventure.
Responsibilities:
Oversees the daily operations of recreational facilities.
Plans and leads activities such as arts, crafts, sports, games, camping, and hobbies.
Enforces camp rules and regulations and ensures safety in the recreational facilities.
Performs first aid following prescribed procedures and contacts emergency medical personnel when required by the situation.
Demonstrates use of recreational equipment and teaches participants the principles, techniques, and safety procedures for each activity.
Greets new arrivals and introduces them to other campers; explains camp and facility rules.
Reports camper complaints to leadership and works to resolve issues.
Performs other related duties as required.
Desired Skills and Experience:
Enthusiastic and positive attitude.
Excellent communication skills.
Ability to learn and enforce the Ranch safety and operating rules.
Able to participate in games, sports, and physical activities including water-based games and activities.
Able to maintain attention and high level of energy or excitement for extended periods of time.
Must be able to spend majority the of time outdoors and tolerate a variety of weather conditions.
Requirements for Employment:
Fluent in English
Authorized to work in the U.S.
Prior experience in child care
Must be available to work variable shifts on both weekdays and weekends
Must be willing to work in an outdoor setting, including all-weather conditions (rain, wind, heat, etc.)
Compensation & Perks:
Hourly Range: $14 - $16 per hour based on experience
Housing & Daily Meals offered (small credit taken)
Collective Hotels & Retreats (CH&R) core belief is that life, above all, is meant to be a powerful experience lived to the utmost, enjoyed and shared with others. It is our responsibility to ensure that those experiences are created in an environment that is diverse, inclusive and equitable for all. We are committed to creating this environment for each other, our guests and our partners because we know that a sustainable and healthy environment is one that allows for access and opportunity for everyone.
Collective Retreats is committed to creating an accessible environment and inclusive hiring process. As part of this commitment, we strive to provide reasonable accommodations for persons with disabilities to enable them to access the hiring process. If you need an accommodation to access the job application or interview process, please contact candidateaccomodations@collectiveretreats.com