Seasonal Chef de Partie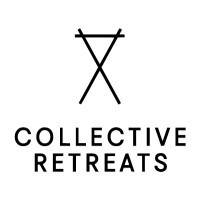 Collective Retreats
New York, NY, USA
Posted on Saturday, September 2, 2023
Overview: Collective Retreats
Life, above all, is meant to be a powerful experience lived to the utmost, enjoyed and shared with others. We believe that we have the opportunity to create something unique and better that connects us to each other and our surroundings.
Collective Retreats is a new, meaningful, way to travel. We are a venture-back, fast growth hospitality company that concepts and operates asset-light resorts in the most iconic destinations. With a passion for the craft of hospitality and a shared appreciation for exploration, adventure, innovation and the outdoors, Collected Retreats is committed to reshaping the luxury travel experience.
Overview: Role
We are looking for a highly motivated, eager Chef de Partie to join our team that appreciates the outdoors and working in the elements. We are a luxury camping retreat with an eclectic approach to dining. We exist in both the laid back casual dining setting and the unexpected high end locally sourced farm tasting menu. We strive to provide the unexpected, staying true to our roots while focusing on the nuance that makes for a memorable dining experience. With a diverse and talented team the shelf for learning is vast, with menus changing weekly to working with fresh from the farm product. We are not boring. Come ready to learn, work hard, have fun playing with your food and create delicious memories.
Responsibilities:
Display a working knowledge of all ingredients and preparation used on the menu.

Consistently ensure that station mise en place is prepped, seasoned, and stocked throughout service and overall station remains clean and organized.

Effectively participates in a professionally run service period, ensuring excellence in cooking, timing, plate assembly, and communication.

Maintain a calm mental athleticism while managing picks and simultaneously taking direction from expediters and culinary leaders.

Promote teamwork and excellence amongst the kitchen team.

Demonstrate an eagerness to refine techniques and a desire to continually learn and grow.
Desired Skills and Experience:
Must have a passion for working and being outdoors.

2-3 years experience cooking for multiple covers per day is required

Culinary degree a plus

Approachable, presentable and professional – desires to create amazing experiences for our guests

Exceptional interpersonal and communication skills

Hard-working, enthusiastic, flexible – desires new challenges and is self-motivated

Extremely well organized with a strong ability to prioritize and multi-task

Strong team player who is willing to go the extra mile to deliver great service to our guests in an adventurous outdoor setting

Hard worker with a positive, can-do attitude. Willing to work long and sometimes erratic hours in a dynamic work environment
Requirements for Employment:
Fluent in English

Authorized to work in the U.S.

Full-time and part-time opportunities available

Must be available to work variable shifts on both weekdays and weekends (24-40 hours/week)

Must be able to work on your feet for at least 8 hours

Must willing to work in an outdoor setting, including all-weather conditions (rain, wind, heat, etc.)

Ability to regularly lift up to 25lbs
Compensation & Perks:
Hourly Wage: $26 per hour

Healthcare, including medical, dental and vision

Friends and Family rate at all Collective Retreat location
Collective Hotels & Retreats (CH&R) core belief is that life, above all, is meant to be a powerful experience lived to the utmost, enjoyed and shared with others. It is our responsibility to ensure that those experiences are created in an environment that is diverse, inclusive and equitable for all. We are committed to creating this environment for each other, our guests and our partners because we know that a sustainable and healthy environment is one that allows for access and opportunity for everyone.
Collective Retreats is committed to creating an accessible environment and inclusive hiring process. As part of this commitment, we strive to provide reasonable accommodations for persons with disabilities to enable them to access the hiring process. If you need an accommodation to access the job application or interview process, please contact candidateaccomodations@collectiveretreats.com