Senior Data Engineer, Analytics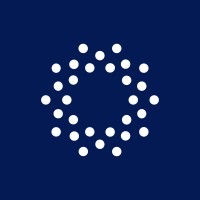 CLEAR
Data Science
New York, NY, USA
Posted on Thursday, April 27, 2023
We are looking for a talented and motivated Senior Data Engineer to join our technology team to develop, maintain, and grow our Data Warehouse and Business Intelligence platform. Being a strongly data driven company, the continued effort to refine our understanding of our business is core to what we do. Our ideal candidate is passionate about data, databases, and SQL, and will utilize their drive and skills to make significant improvements to our overall data systems.
---
What you'll do:
Build out our data pipeline architecture, and optimize data flow and collection for cross functional teams. This includes designing and implementing a new scalable Data Platform and pipelines using modern data technologies

Integrate data into our Data Warehouse from multiple sources at various time intervals to support the company's Business Intelligence and Reporting/Analytic requirements

Help build and maintain our data model in the Data Warehouse, the Business Intelligence Platform, and integrations with source systems

Work closely with both technical and non-technical/business teams to understand their data needs, and develop solutions to meet them

Help evolve the implementation of the data warehouse and data integrations as requirements change

Perform data validity, accuracy, and integrity tests across different components of the Data Platform to ensure high quality data

Performance tuning/optimization, troubleshooting, and production support
What you're great at:
You have 5+ years of demonstrated experience as a Data Engineer in a Business Intelligence/Analytics environment

You have outstanding SQL skills, and are well-versed in stored procedures, analytic/window functions, views, indexing, and other database features

You have strong experience with various Database platforms including: SQL Server, Snowflake Redshift, BigQuery and Databricks

You have experience with ETL/ELT processes and integrations with internal and external source and target systems, and have used tools such as DBT to manage data transformations and lineage

You have experience with cloud ETL tools such as Fivetran, Stitch, and Airbyte to extract data from internal and external data sources

You have a strong understanding of data warehouse concepts and architecture, such as star/snowflake schema design; dimension and fact tables

You can effectively balance short-term work (ad-hoc requests, system maintenance, tuning/optimization), with longer-term projects

Experience working with Business Intelligence tools such as Looker (preferred) and Tableau

Strong business acumen, with the ability to understand the data in a business context

Excellent analytic, process flow, problem solving, troubleshooting, and communication skills

Scripting, automation, and integrations against APIs using languages such as python
How You'll be Rewarded:
At CLEAR we help YOU move forward - because when you're at your best, we're at our best. You'll work with talented team members who are motivated by our mission of making experiences safer and easier. Our hybrid work environment provides flexibility. In our offices, you'll enjoy benefits like meals and snacks. We invest in your well-being and learning & development with our stipend and reimbursement programs.
We offer holistic total rewards, including comprehensive healthcare plans, family building benefits (fertility and adoption/surrogacy support), flexible time off, free OneMedical memberships for you and your dependents, and a 401(k) retirement plan with employer match. The base salary range for this role is $175,000 - $215,000, depending on levels of skills and experience.
The base salary range represents the low and high end of CLEAR's salary range for this position. Salaries will vary depending on various factors which include, but are not limited to location, education, skills, experience and performance. The range listed is just one component of CLEAR's total compensation package for employees and other rewards may include annual bonuses, commission, Restricted Stock Units
About CLEAR
Have you ever had that green-light feeling? When you hit every green light and the day just feels like magic. CLEAR's mission is to create frictionless experiences where every day has that feeling. With more than 15+ million passionate members and hundreds of partners around the world, CLEAR's identity platform is transforming the way people live, work, and travel. Whether it's at the airport, stadium, or right on your phone, CLEAR connects you to the things that make you, you - unlocking easier, more secure, and more seamless experiences - making them all feel like magic.