Head of Total Rewards and HRIS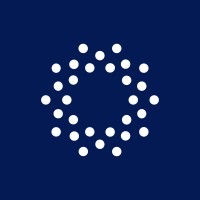 CLEAR
New York, NY, USA
Posted on Wednesday, April 19, 2023
Reporting to the EVP, People & Performance, the Head of Total Rewards and HRIS will help to lead our Total Rewards program, drive vision execution, and position our company for rapid scale. You will lead and optimize all aspects of our Total Rewards program to support our company's growth.
---
What you'll do:
Develop and maintain a total rewards strategy that helps to attract and retain great talent and that is aligned and integrated with our company culture and pay-for-performance philosophy

Drive overall comp strategy design, long term and short term incentive plans, comp plans (hourly, salaried, commissioned sales, tech), equity and equity administration, and executive pay

Oversee a global benefits strategy, optimizing across health and financial wellness offerings and across our global network of locations

Provide Board of Directors support and analysis as well as supporting the EVP, People & Performance, General Counsel and Chief Executive Officer in the preparation of Compensation Committee materials

Work closely with finance leaders, as appropriate, to ensure effective decision-making, budget, and execution of all benefits, bonus, merit, and equity

In partnership with the People team, build and deliver training and communications to support the total rewards philosophy

Ensure effective execution of operational elements including payroll and equity administration

Own implementation and ongoing maintenance and evolution of CLEAR's HRIS
How you'll measure success:
Employee engagement and retention

Talent acquisition acceptance rates

Employee perception of our programs

Market competitiveness of our programs

ROI on HRIS investment
What you're great at:
10+ years of compensation experience- benefits and sales commission experience a plus

Strategic thinker and problem solver

Data-driven and analytical

Ability to build strong relationships, collaborate and influence at all levels

Strong communicator

Inspiring leaders and passionate about developing great talent

Certified Compensation Professional (CCP) certification highly preferred
How You'll be Rewarded:
At CLEAR we help YOU move forward - because when you're at your best, we're at our best. You'll work with talented team members who are motivated by our mission of making experiences safer and easier. Our hybrid work environment provides flexibility. In our offices, you'll enjoy benefits like meals and snacks. We invest in your well-being and learning & development with our stipend and reimbursement programs.
We offer holistic total rewards, including comprehensive healthcare plans, family building benefits (fertility and adoption/surrogacy support), flexible time off, free OneMedical memberships for you and your dependents, and a 401(k) retirement plan with employer match.
The base salary range for this role is $200,000-250,000, depending on levels of skills and experience.
The base salary range represents the low and high end of CLEAR's salary range for this position. Salaries will vary depending on various factors which include, but are not limited to location, education, skills, experience and performance. The range listed is just one component of CLEAR's total compensation package for employees and other rewards may include annual bonuses, commission, Restricted Stock Units
About CLEAR
Have you ever had that green-light feeling? When you hit every green light and the day just feels like magic. CLEAR's mission is to create frictionless experiences where every day has that feeling. With more than 16+ million passionate members and hundreds of partners around the world, CLEAR's identity platform is transforming the way people live, work, and travel. Whether it's at the airport, stadium, or right on your phone, CLEAR connects you to the things that make you, you - unlocking easier, more secure, and more seamless experiences - making them all feel like magic.
#LI-Hybrid